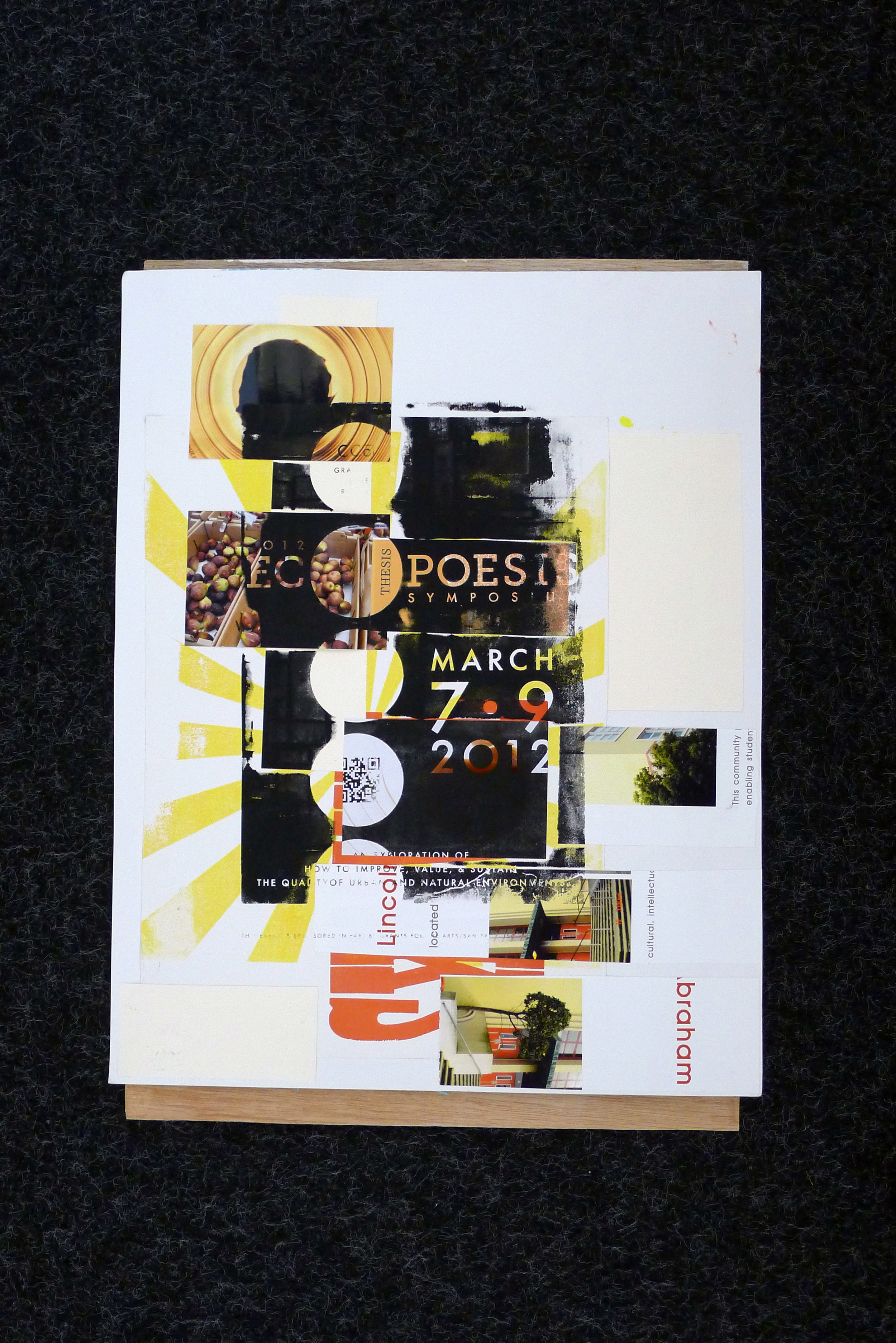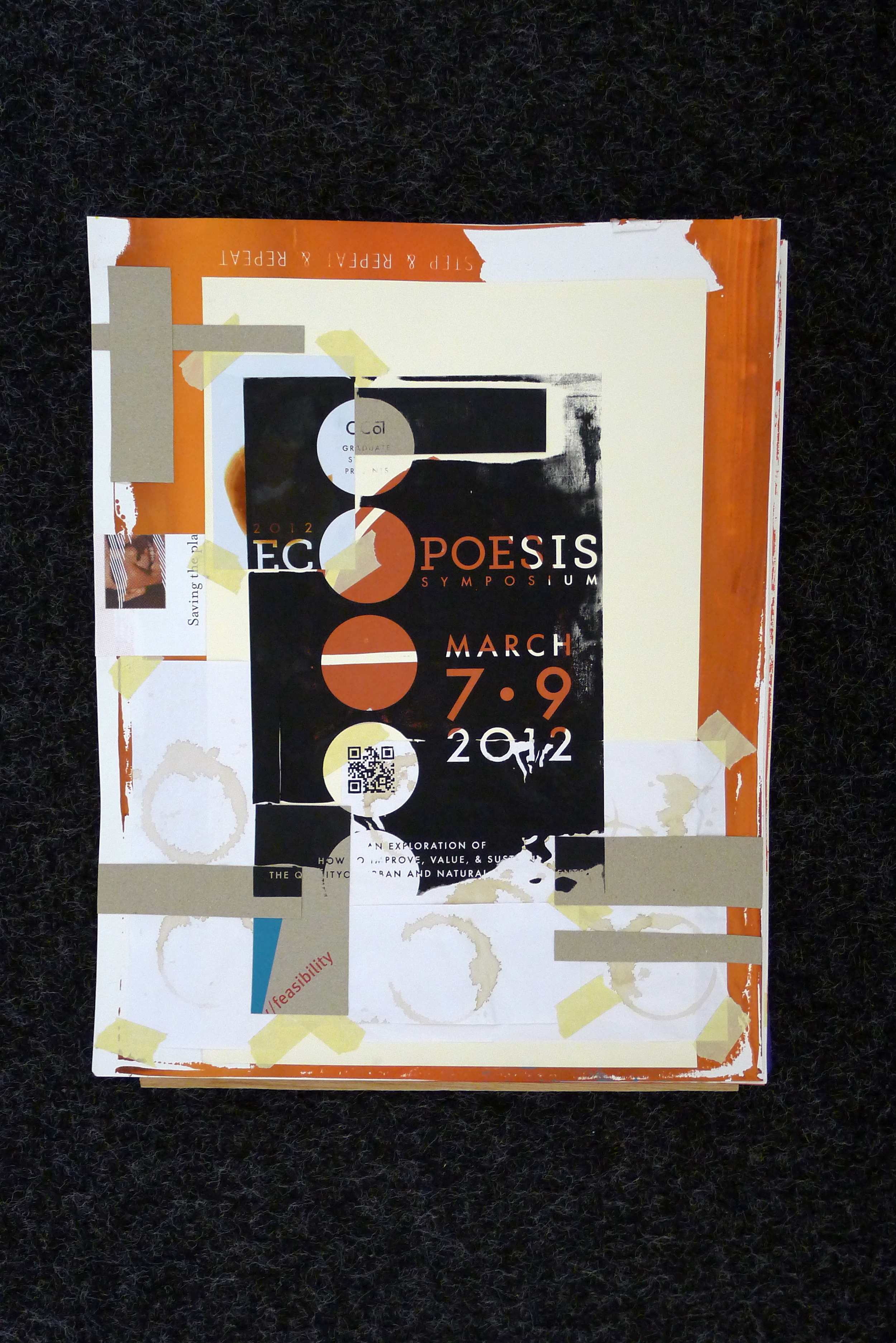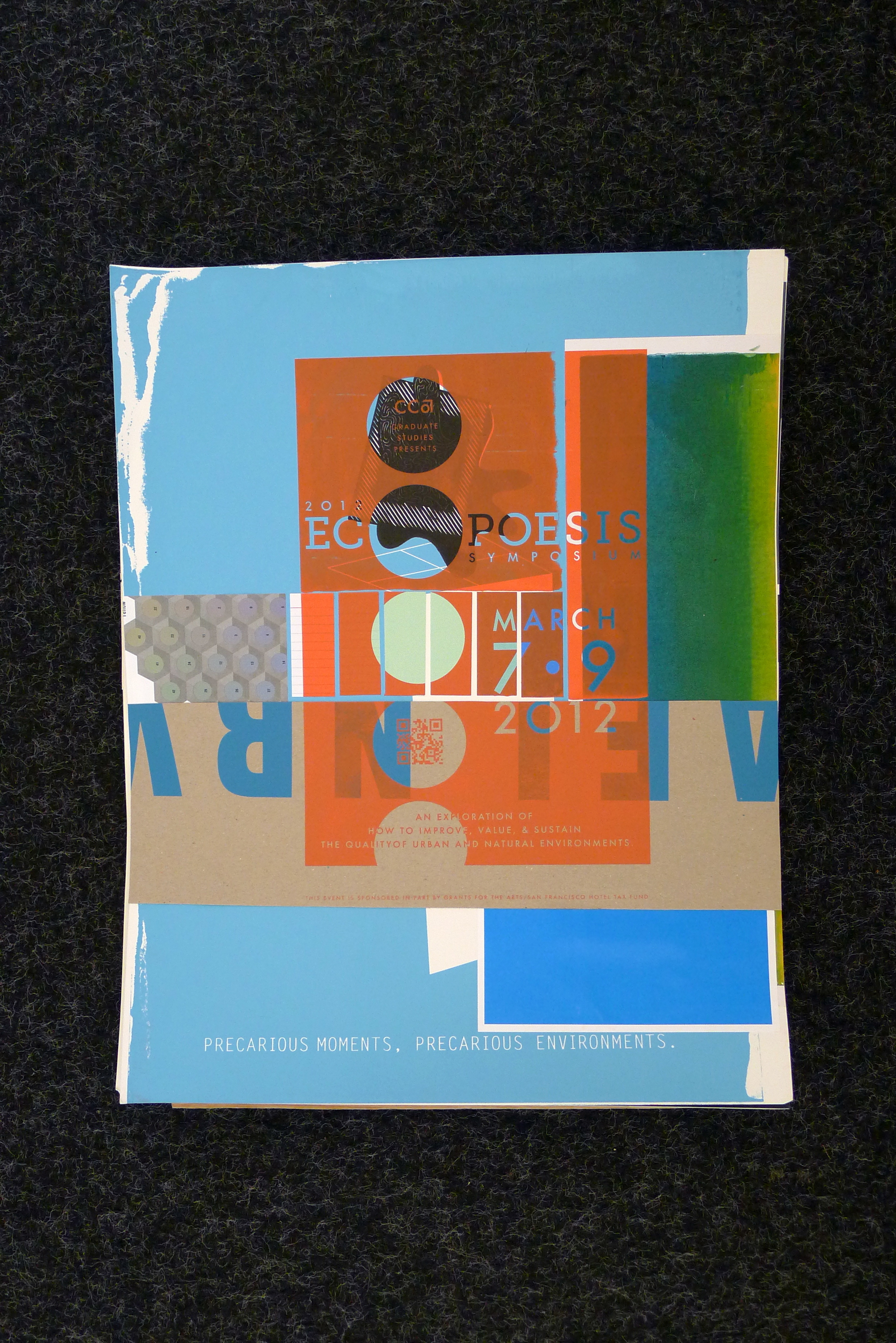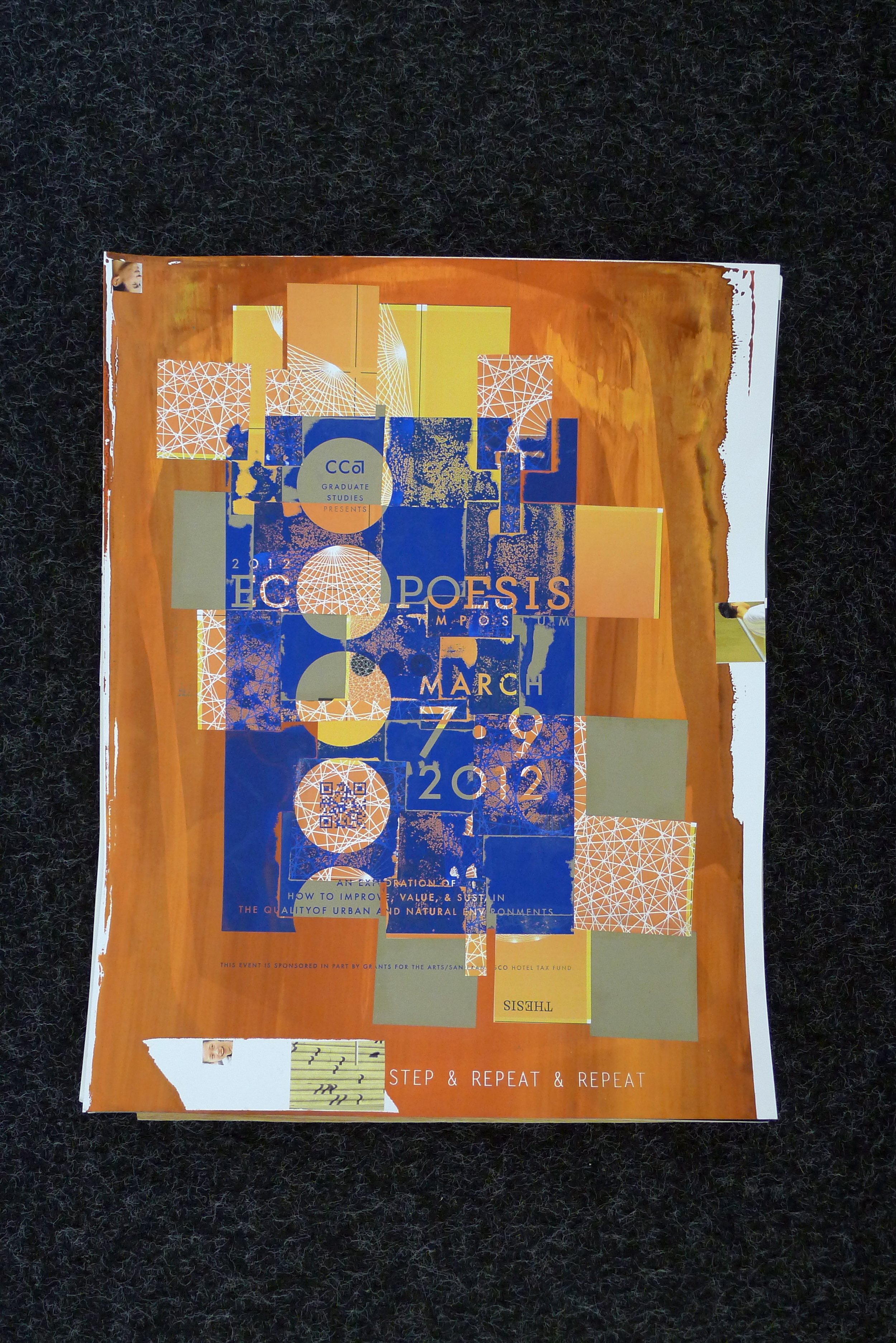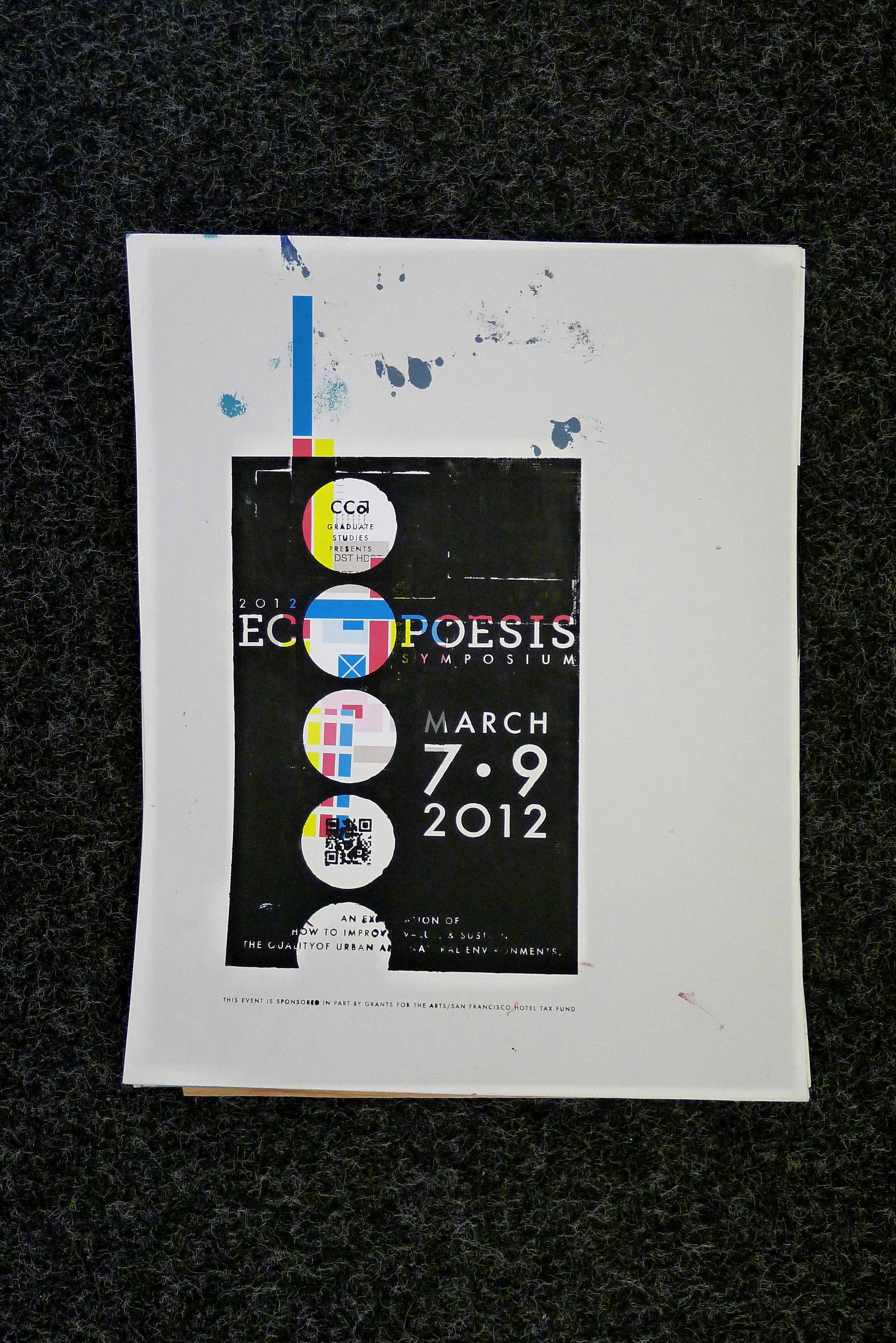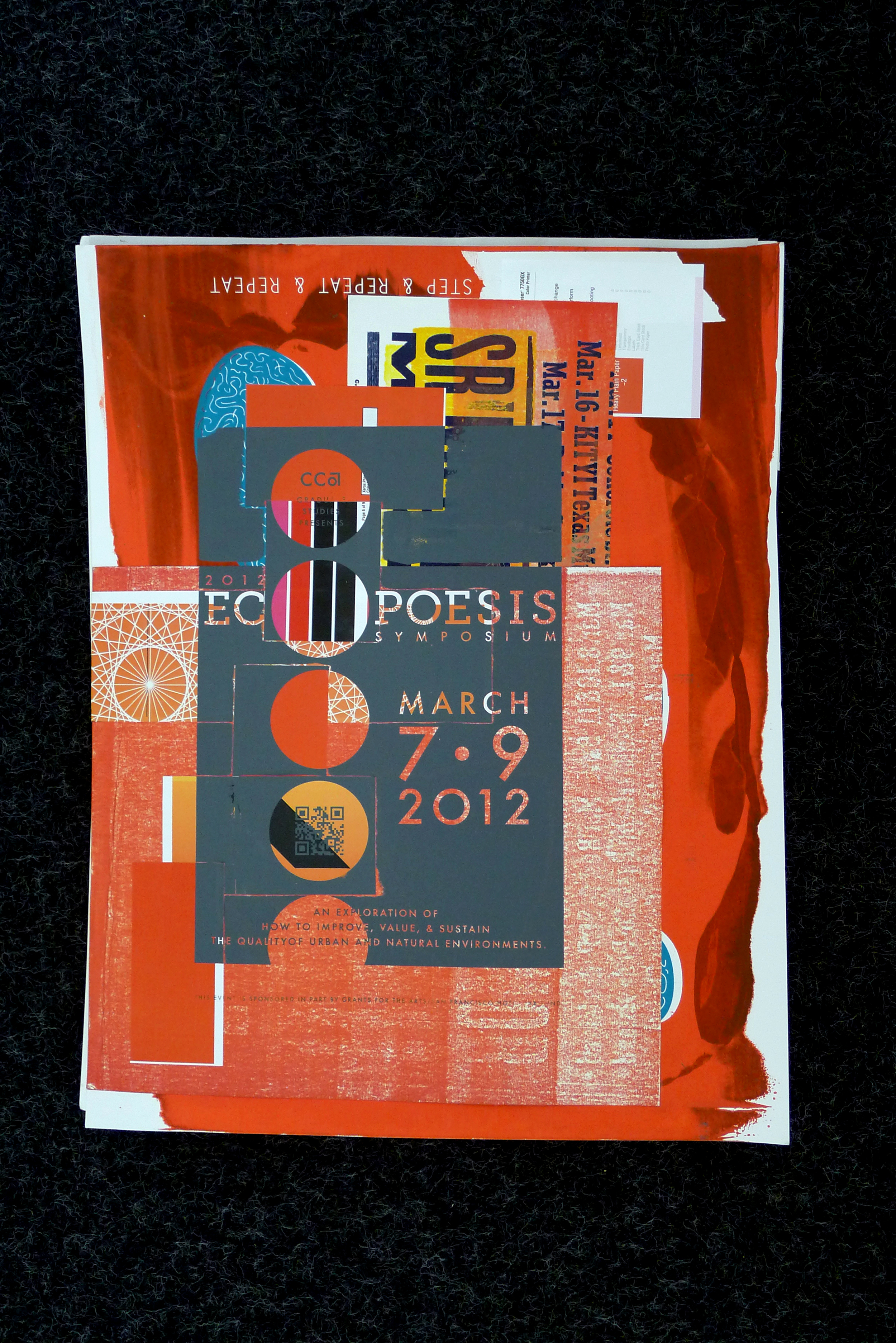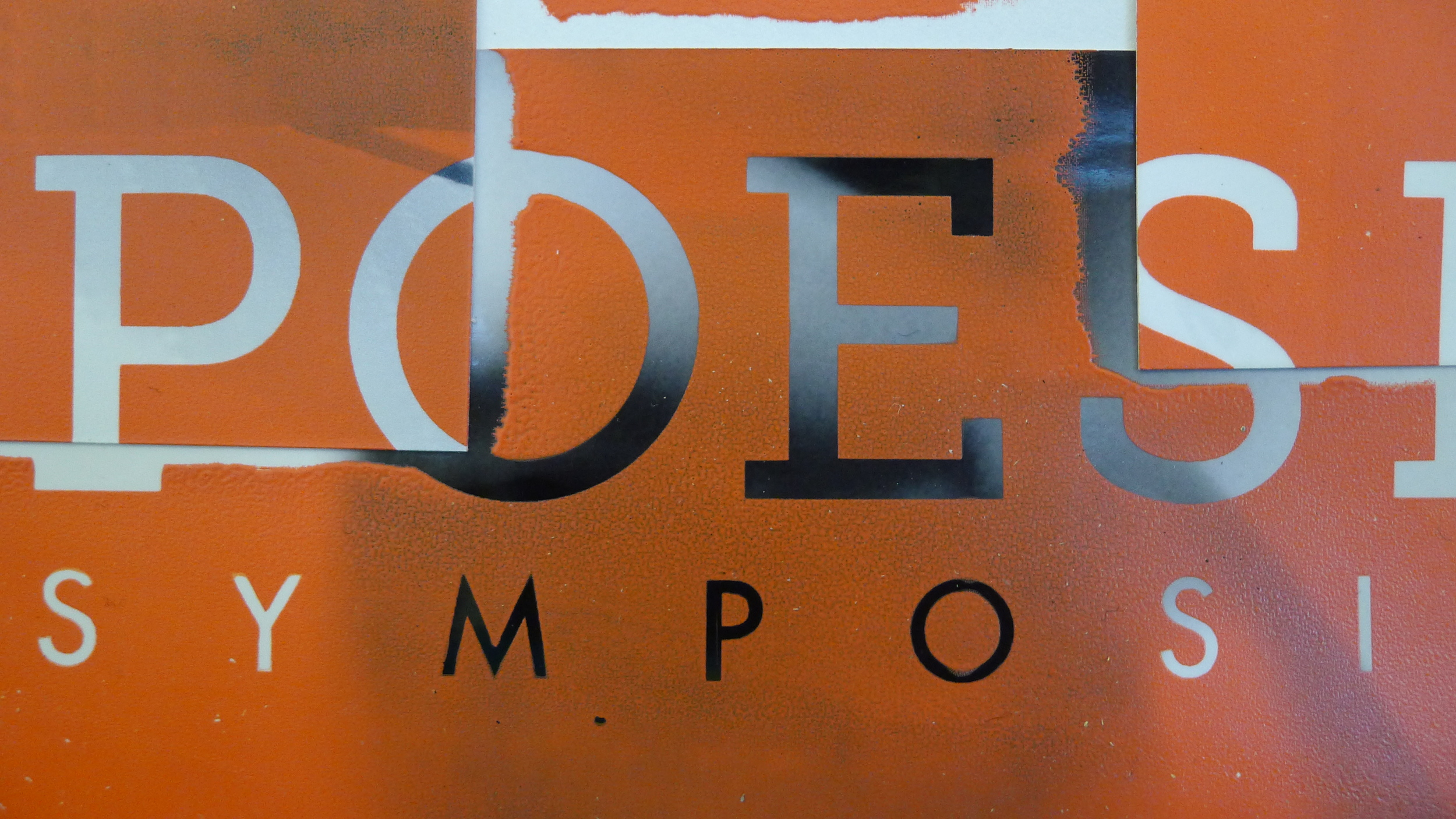 What is Ecopoesis? Listen to Brenda Laurel (MFA Design Chair), Leslie Carol Roberts (Professor), and Ted Purves (MFA Fine Art Chair) introduce the concepts and goals of the 3 day Symposium.
Contemporary print mediums and production methods are not reflective of the changing characteristics of nature, and more so the changing relationship between humans and nature.
How could we strike a balance between conveying consistent information and a recognizable identity with the need for two-dimensional print products to evolve and be participative?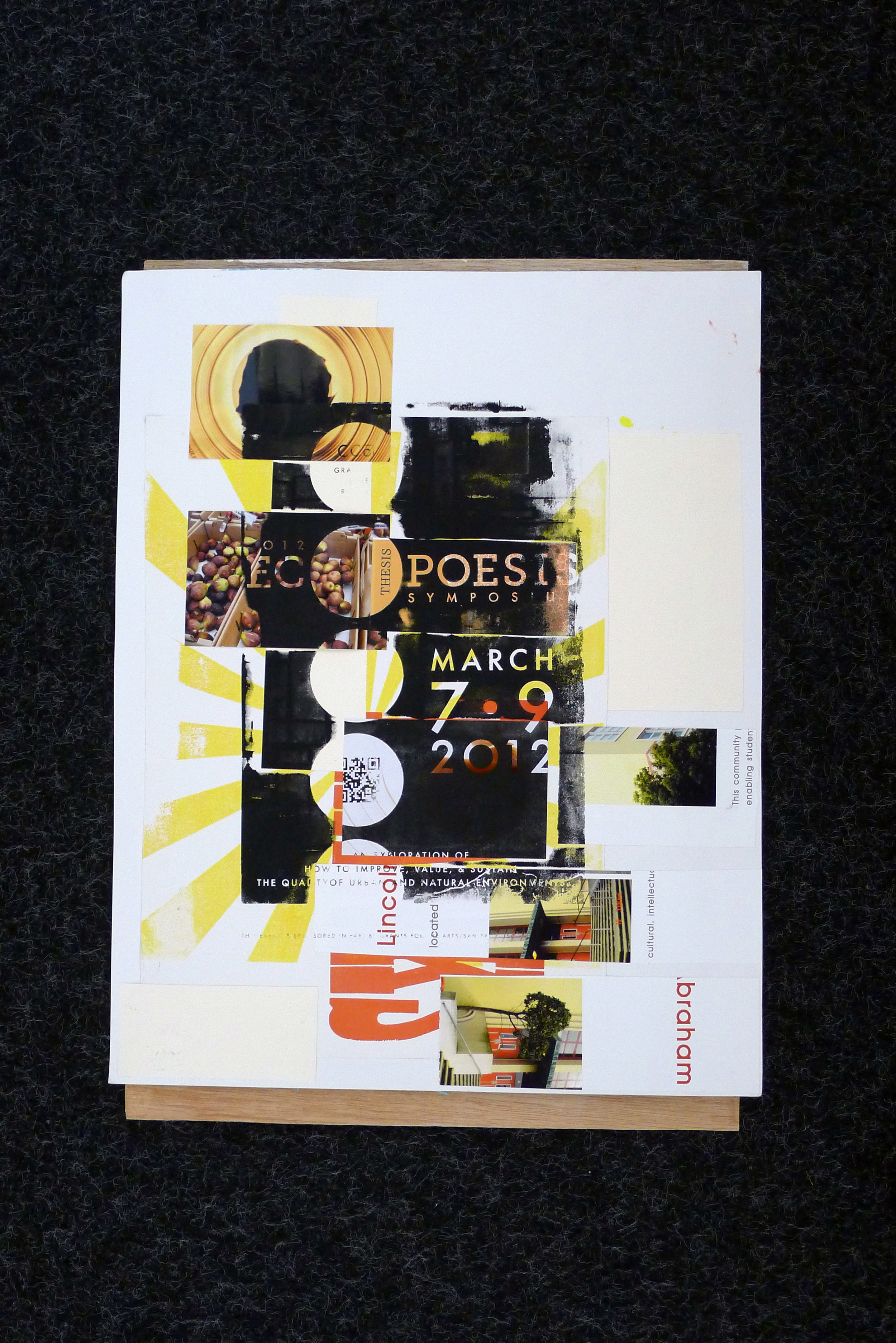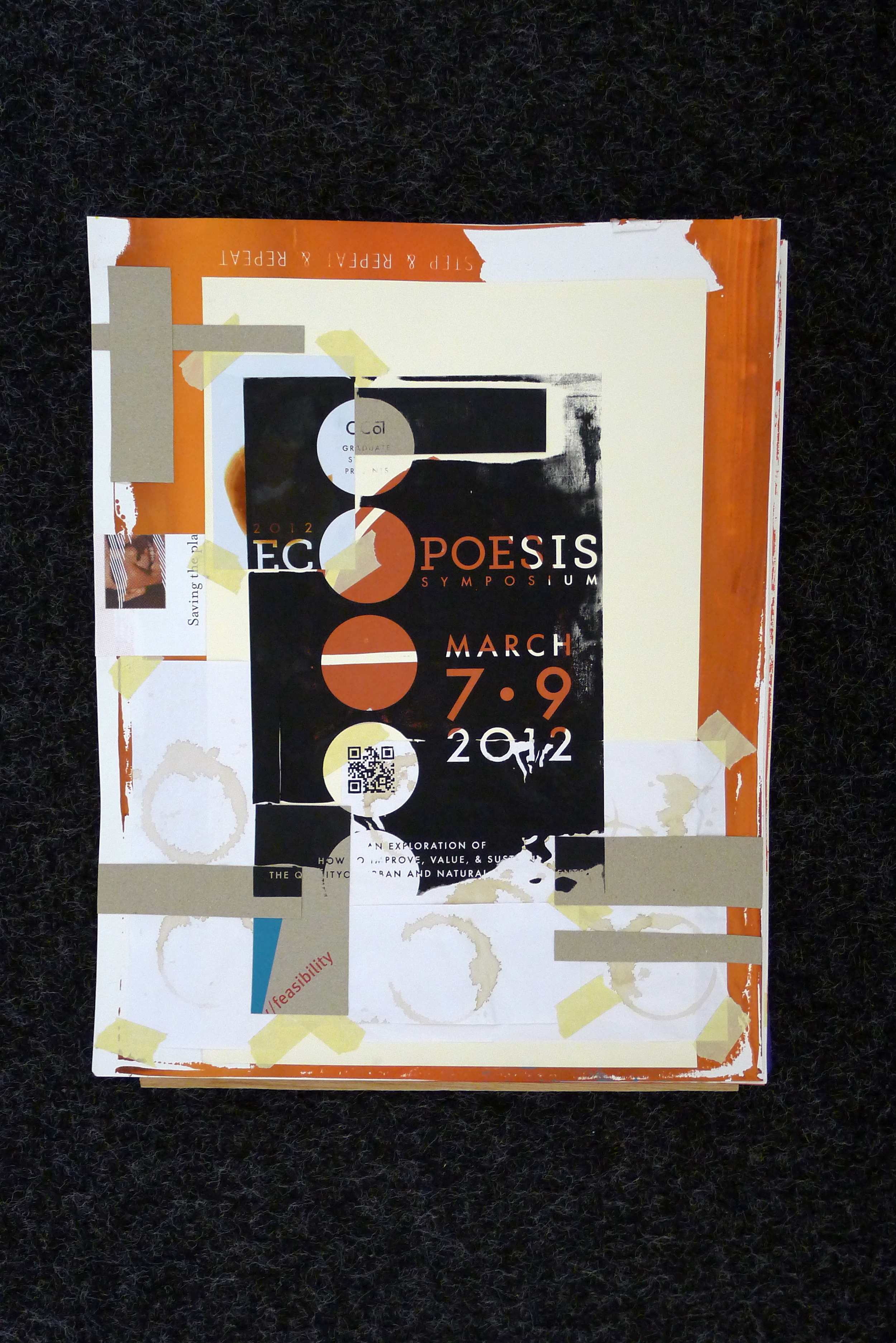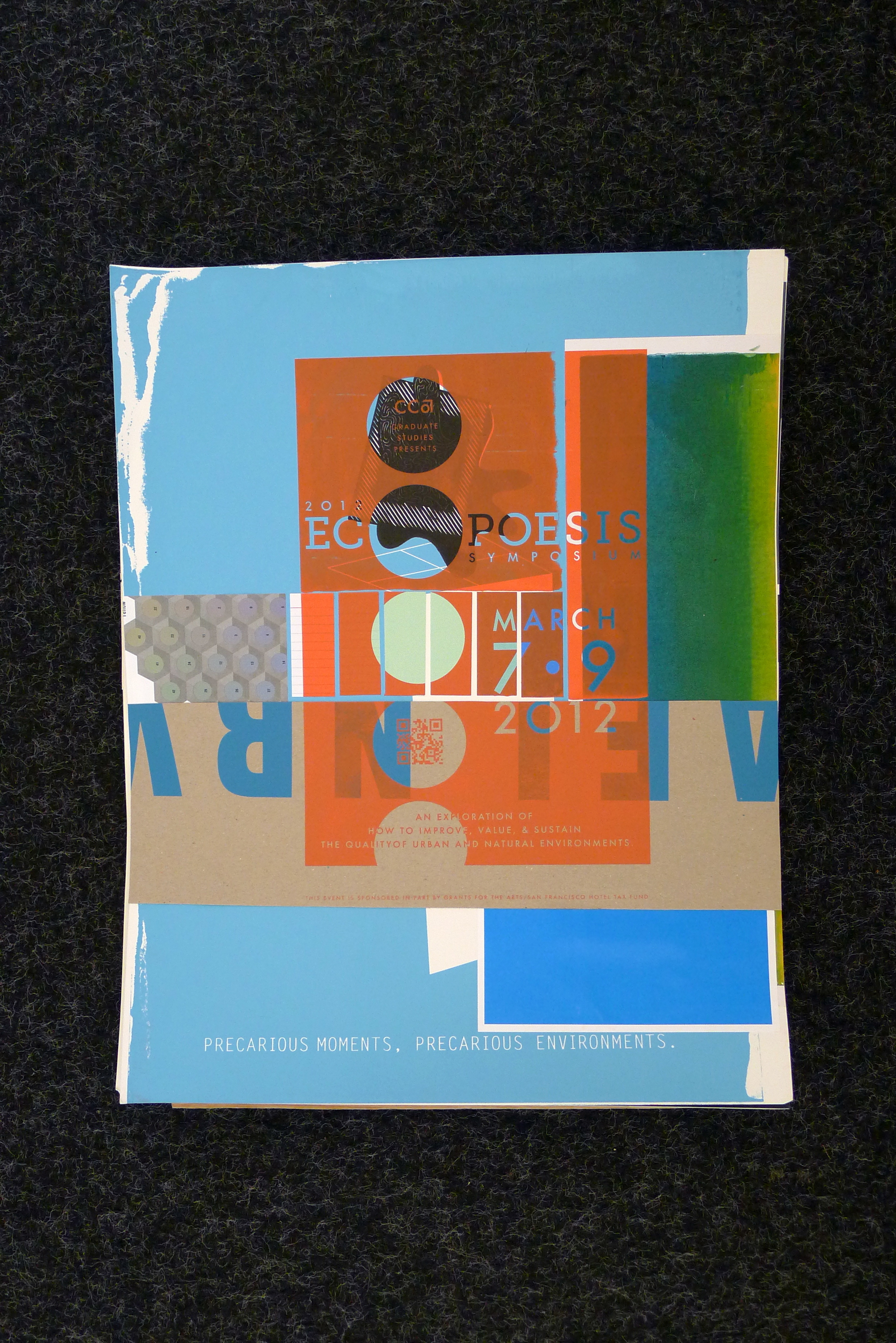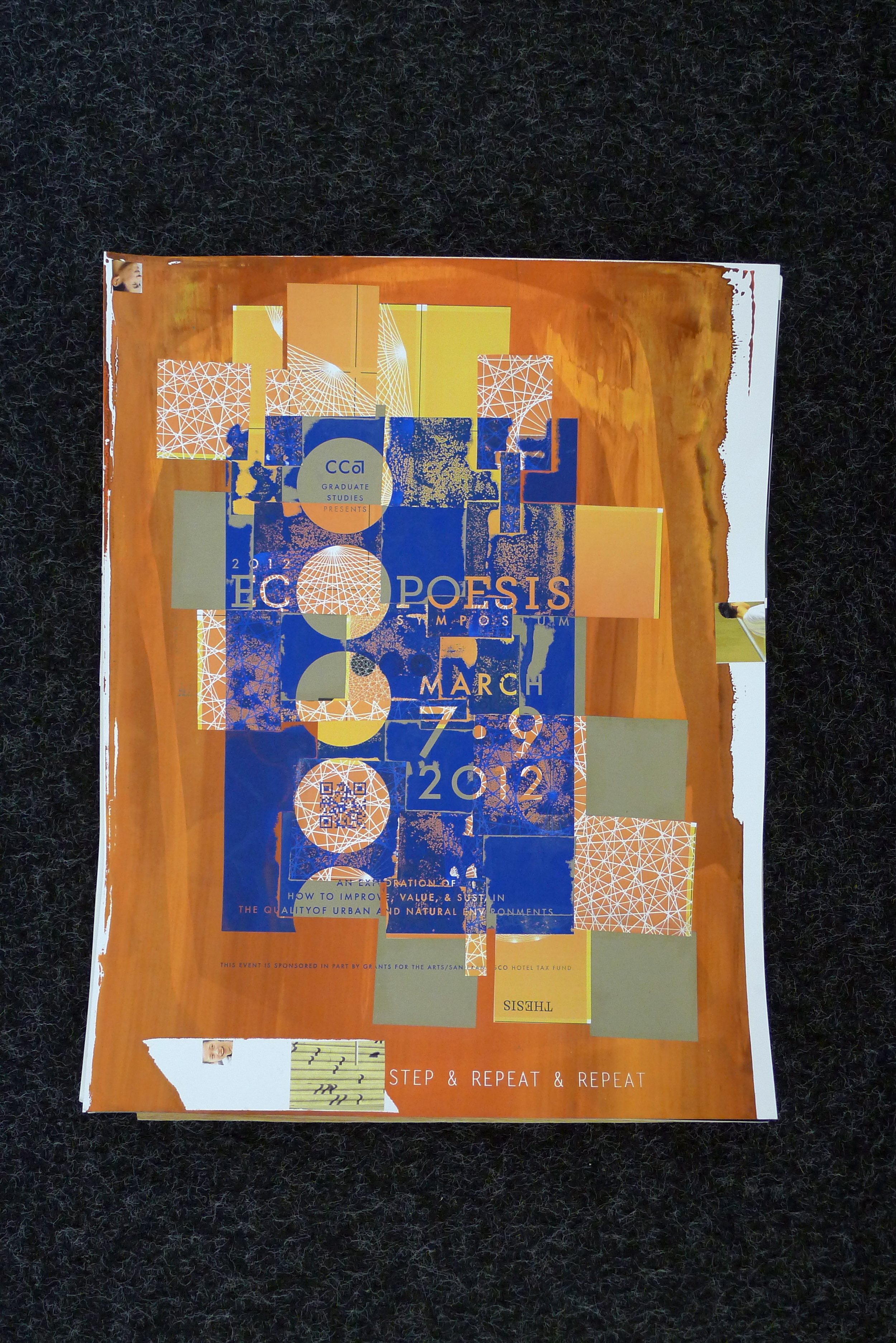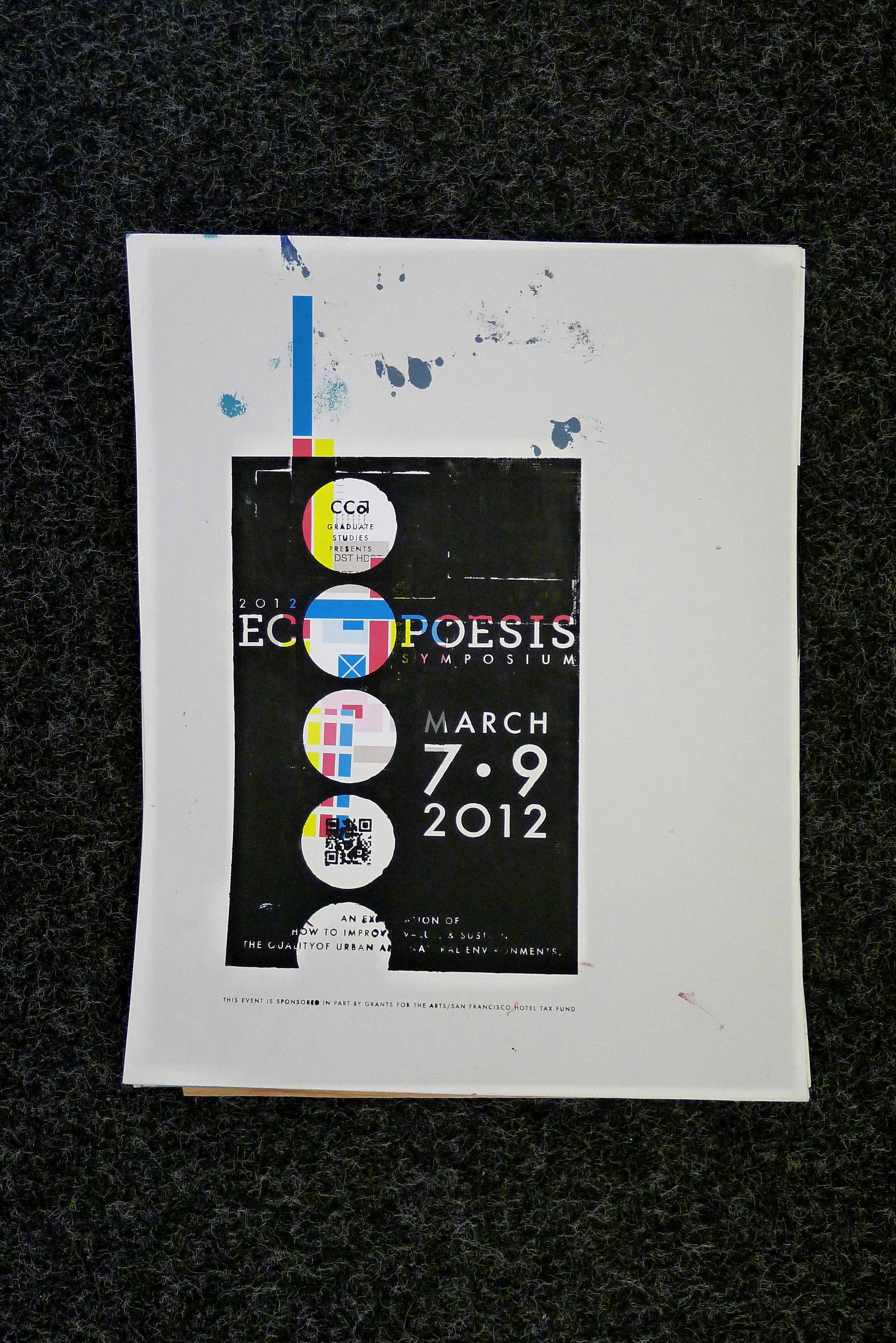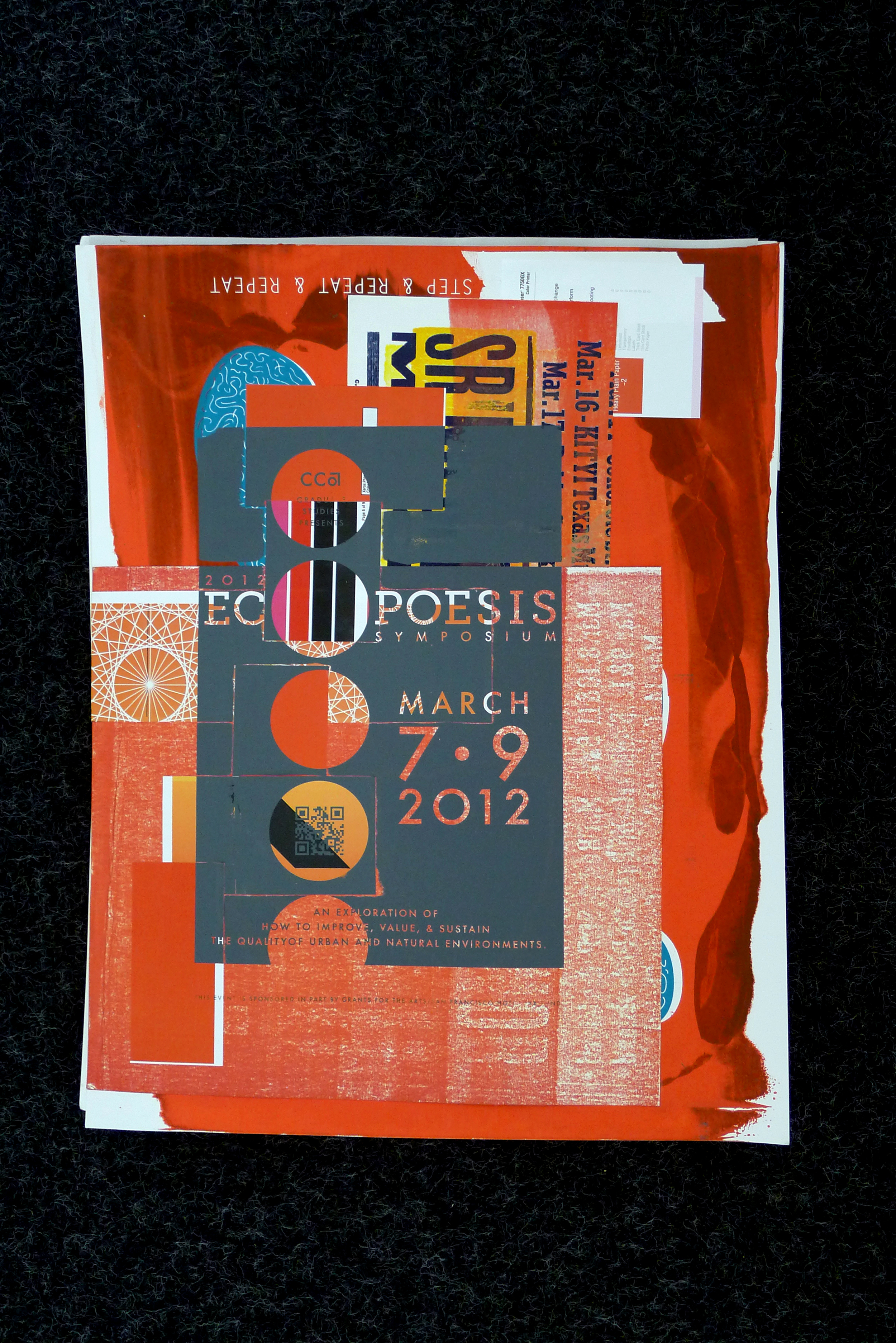 By creating a generative logo that incorporates user submissions daily, a poster campaign made from screenprinting reclaimed and curated print trash, and wooden "windows" as image creating tools, we were able to inject collateral with active and co-created material.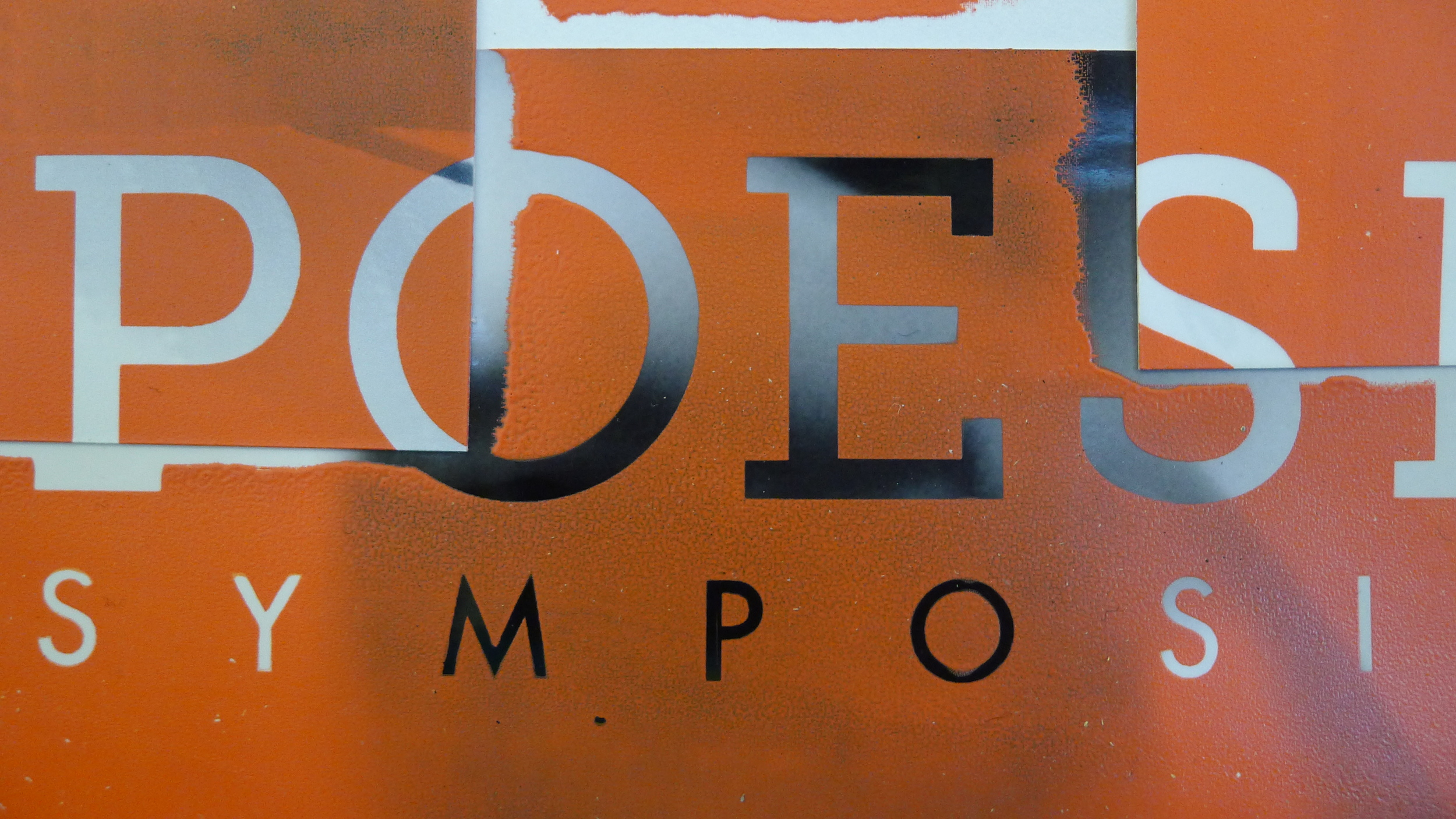 We wanted to address signage in a more dynamic way.
How could we utilize our understanding of materials to create signage that could live on and continue to have meaning after the event?
What natural phenomena (like shadows, growth, etc.) could be harnessed? Could event attendees take a part of the symposium with them?
Creating Ecopoesis Part 1
Our campaign videos released in the weeks leading up to the Symposium. We wanted to showcase the process behind the design of the event itself as a means to illustrate the ideas and concepts behind Ecopoesis. Click to watch Part 1...
Creating Ecopoesis Part 2
The Event: CCA Ecopoesis Symposium 2012
Our last video captured highlights from the Symposium itself. Click to watch how it all came together. You can also view the picture gallery of the event here: http://tinyurl.com/ecopoesis